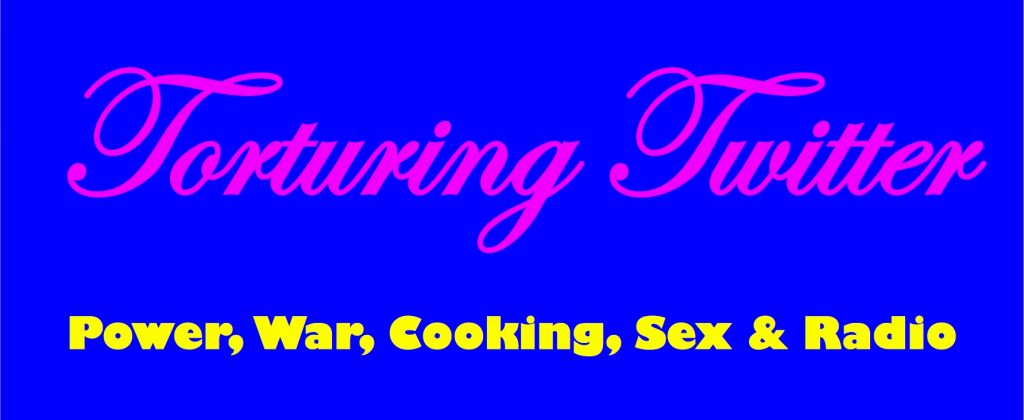 Torturing Twitter is an internet-based interactive performance by Adachi. He reads and sings a real-time stream of several hashtags and search words of Twitter in a destructive way. There are some hashtags that he doesn't miss; #power, #war, #cooking and #sex. Some interim hashtags and search words are also added. The twitter timeline works as a real-time text generator or live-score for the performance. The timeline is an epitomical text of people's thoughts, politics and society, which does not discriminate between public or private. The performance is a radical and funny cut-up of a textualized world.
In the case of a stage performance, the Twitter timeline is projected on a screen, and the audience is encouraged to send tweets in real-time—as it was the case in this recording. Also when the performance is done as a broadcast (for example, WFMU hosted the performance on October 10th, 2014,) some hashtags are announced beforehand. The performer reads English and Japanese, but also tries to read other languages and non-languages.
Conceptually, Torturing Twitter is an updated version of Adachi's older performance piece Newspaper Singing that was performed frequently in the mid-1990s, where he freely read and sung a newspaper of the day. Since Twitter is faster and more unpredictable, a swamped speed and an inevitable lack of the preparation are important aspects of the performance.
Recording of live broadcasting from WFMU Radio on SoundCloud